Paladin Alex Anderson Bayonets
" It's been a while since I've had a good hunt. " Enjoy it with one of our Bayonets!

Bayonets
---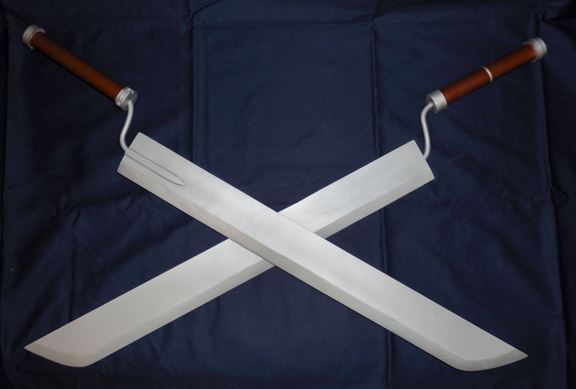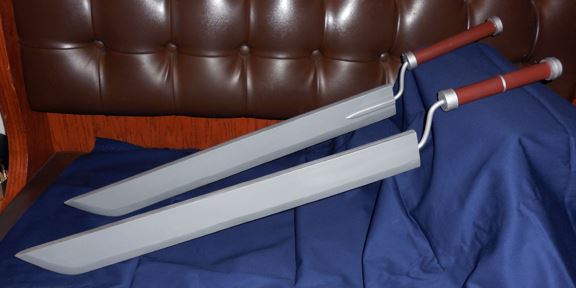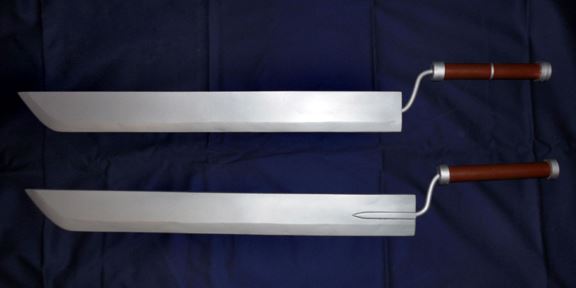 PAA Bayonets: $95 each
when ordering more than (1), handles can be varied upon request

---
How can you cosplay Anderson without his handy bayonets?

These bayonets feature a 24" long blade while the handles are roughly another 10" off the blade.

The blades are made using PVC foam board so they are light but sturdy. The edges are sanded to a blunt edge for safety. The handles use real wood for the grip. GothX actually bent a metal bar for the connection and embedded it into both the blades and the wooden grip for a secure attachment.



 

Handle/ Blade Details:
---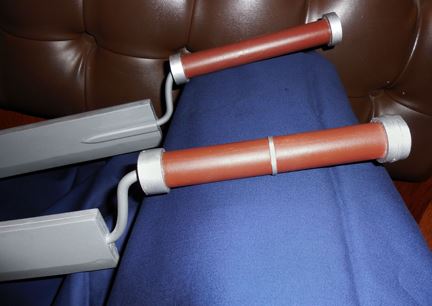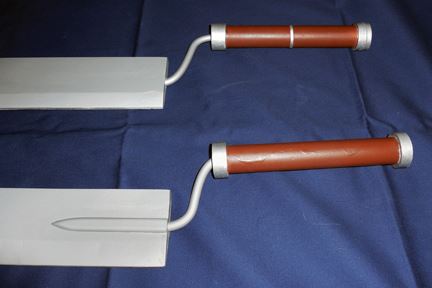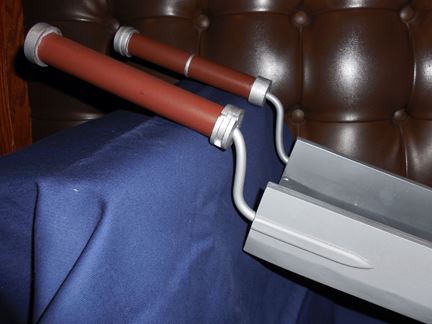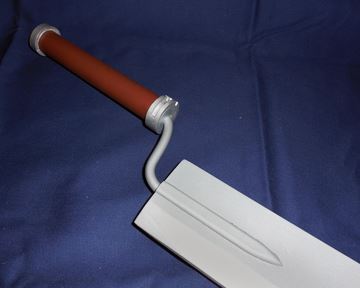 ---
GothX made each handle different to reflect how Anderson's bayonets each have a different handle.
Pairing/ Misc. Details:
---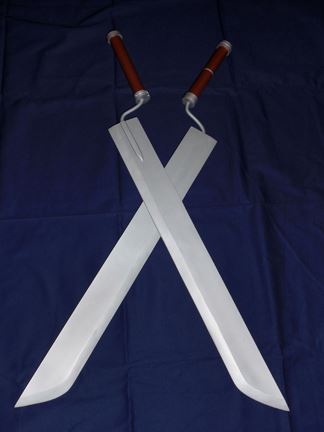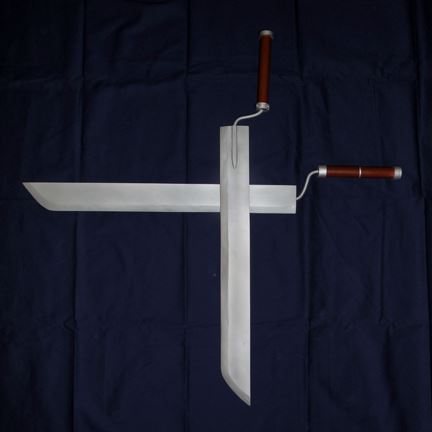 ---
Just some fun pictures with the blades crossed
Action Shot .......
---
[coming soon] >^-^<
Debuted at Anime Banzai 2013