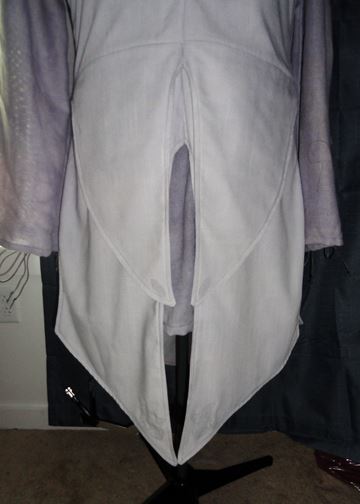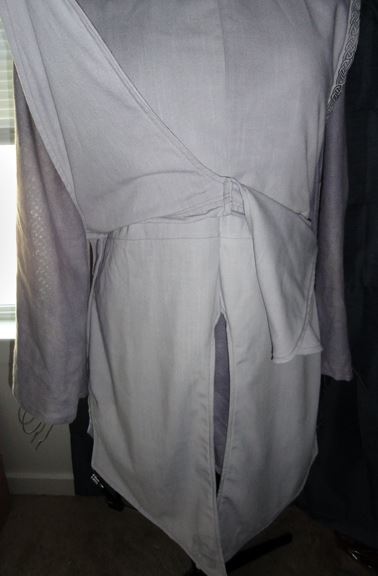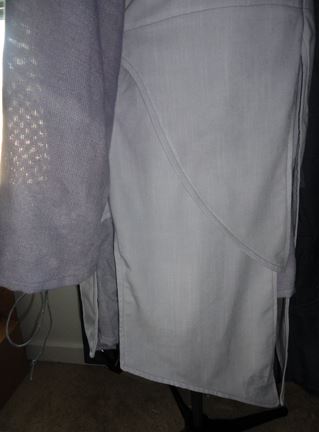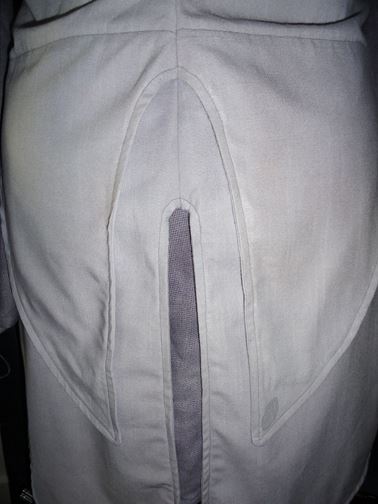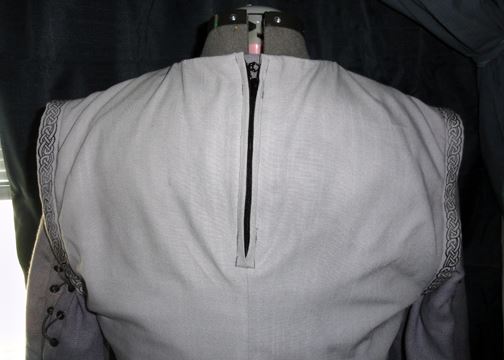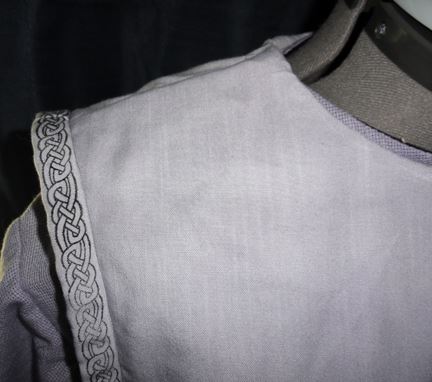 Altair Cosplay (3pc - Tunic, Undershirt, Hood): $175
---
The tunic was made using a linen fabric that I dyed grey. (sadly, because of the color scheme some details are lost since the layers blend together when not moving)
The general construction was done in (2) layers so that the tails were independent from each other to allow for the most movement. Thanks to the dual layers and the linen fabric, the tunic does have a weight like a thick sweater and it will keep you warm (thankfully the undershirt is light and breezy).
I made sure to have the tails mimic the shape from the game. The tails connect to form a pointed shape in the front and back. While at the sides, the tails have more space with a larger curvature at the waist.
To do the arm openings, I used a Celtic styled border design and used screen printing ink to make ribbons (the designs were heat set so the tunic can be washed without worry of the design being affected). Once made, the ribbons were sewn around the arm openings as a border to best relate to the designs seem in the game.
There is a seam around the waist of the tunic, which I tend to dislike, but it will be covered by the red waist band and armor (made by the customer).