Deadly Premonition; Raincoat Killer's Mask
He can seeeee you......

Raincoat Killer's Mask
---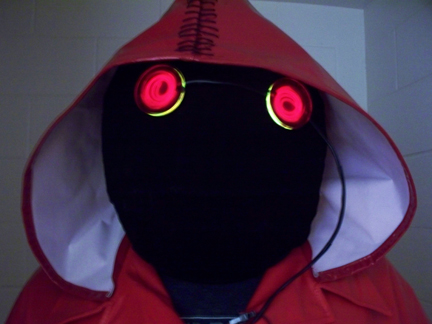 Raincoat Killer's Mask (just basic mask) : $XX
Glowing Eyes: $XX

---
The mask is shaped with a wire frame that is covered with a stretch mesh fabric. This mask has a fabric back so that it can be worn like a ski mask and will not need to be attached by straps to the hood.

When the mask is on you will be able to see out of the fabric but it'll be darkened like you are wearing sunglasses. While the hood is up, others will not be able to see your face.

Also with this mask came a pair of glowing round eyes that would attach to the mask and can be easily repositioned anytime. The eyes are illuminated using El-wire and the excess wire is covered with black electrical tape to block the light. The small battery pack is contained in a pocket added to the jacket. The eyes can be turned On, Off, and Flash (the lights will go on/off).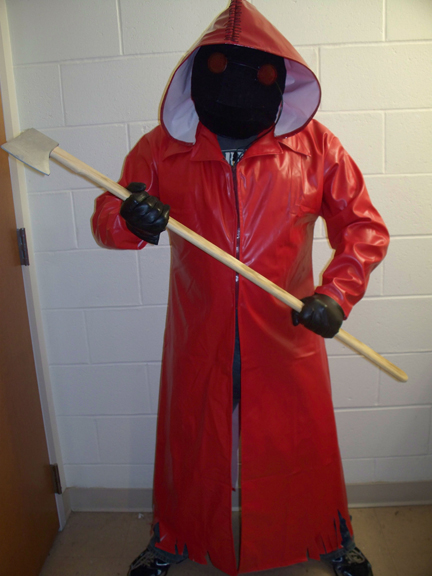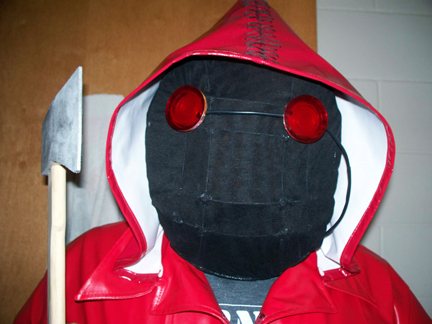 When the eyes are turned off
---