Tunic Side Tie & Belt Details
---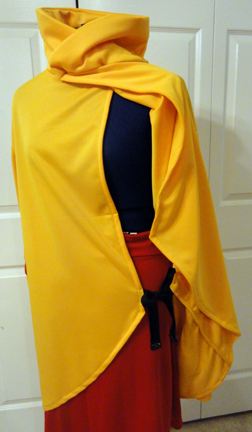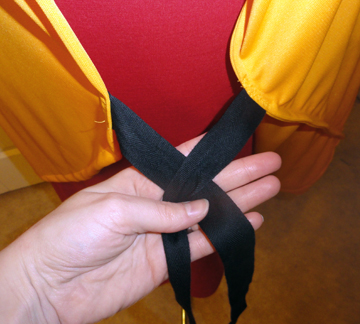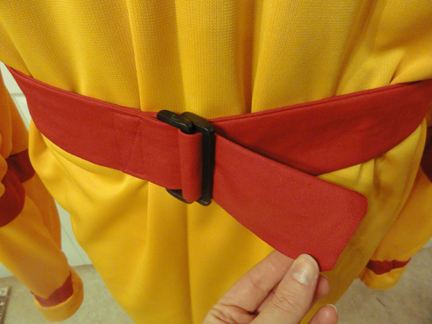 ---
Because of how the tunic is drawn, I made it close via the hidden collar buttons and this interior side tie. The interior tie is on the left side of the tunic. The right front flap ties to the strap that is attached to the interior seam of the left front flap.
The red belt is used over top to finish the tunic's closure. The belt is made using the same fabric as the cape, a red cotton twill. The belt is closed using via a basic double-loop style buckle system where the belt is run through (2) loops, over the first loop, and then tucked/ ran through the 2nd loop.
Underskirt Details
---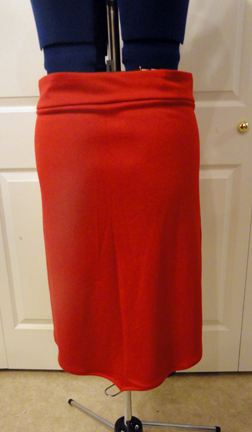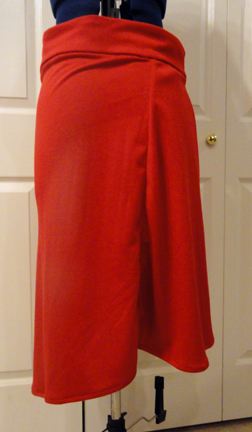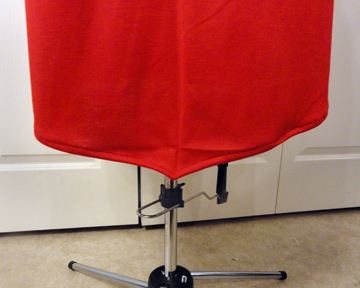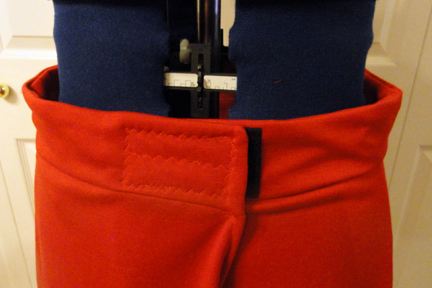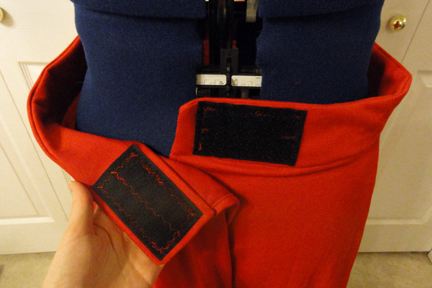 Tenzin Underskirt (only): $85
---
The underskirt is made using a red knit so that it's lightweight and comfortable. Plus, the red knit fabric can be matched better to sweat pants or leggings that are usually (and were) bought as the underpants to this cosplay.
The underskirt uses a velcro closure in the back. The underskirt was made to fit the customer but because underpants were to be worn underneath, the velcro allowed for an adjustable fit.
As noticed in the cartoon, the underskirt was made to have a lower, pointed hem in the front as compared to the back.