---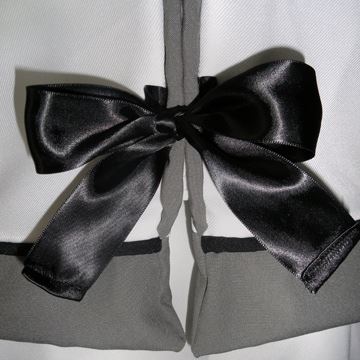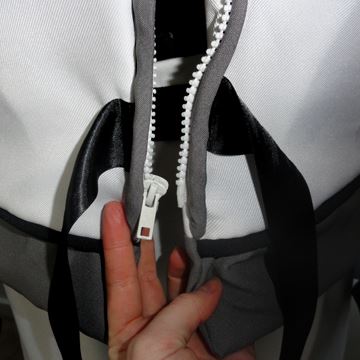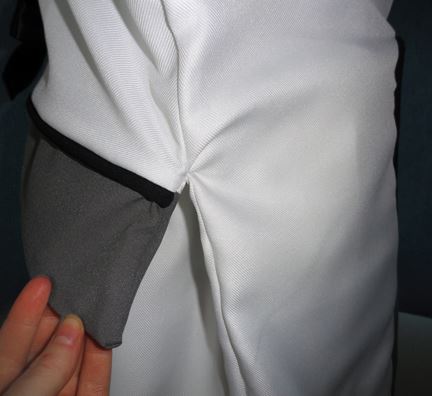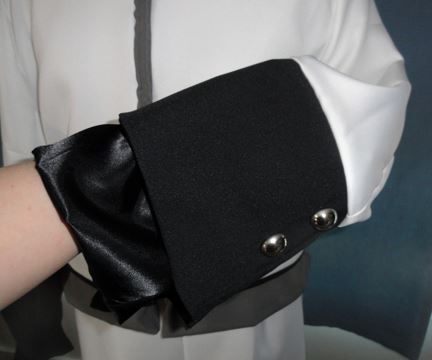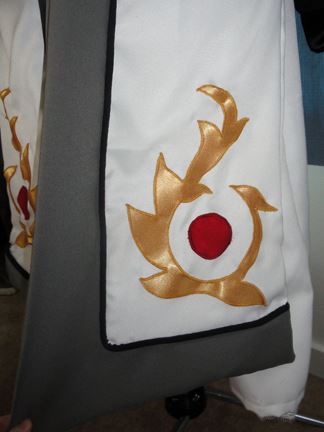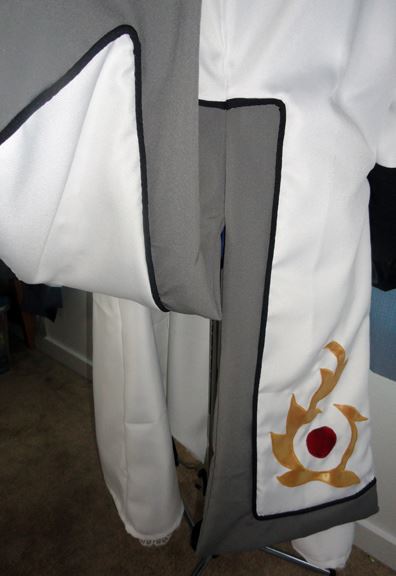 White Jacket with Tails: $195

---
The jacket is closed by a zipper like any other jacket. Along the zipper and neck opening, I added gray piping for a nice finish. The piping also helps to naturally hide the zipper. I did not add a collar because you don't see one and I did not want an additional collar under the mantle's collar. Too many layers against the neck could add discomfort and make you feel you are wearing a thick turtleneck.
A double faced satin ribbon is added to the jacket to be ted into a bow like the character.
The sleeves use a black suiting for the lower half with a black silky charmeuse for the extended proportion.
Like the character's outfit, I made sure to have the jacket's front and back sections to have a space at the sides creating small flaps. The character's jacket design actually made for a comfortable fit because it naturally makes expansion areas so to not restrict the wearer.
The back tails took some effort to make them even when they joined. It also took some time to draw out the golden leaf circle since it's not always clear. I think I did a nice job figuring out the final shape. Both the golden leaf circle and red circle are satin fabrics that were adhered to the tail and then satin stitched along their edges for a secure, lasting, and clean edge.
I also only attached the golden leaf design to the outer layer so that it is not viewed from underneath, just like is seen in the character's images.