Wanting to be the Bell of the Ball? Then leave behind that outdated purse and grab this little red number, it'll surely become a deadly fashion trend!


---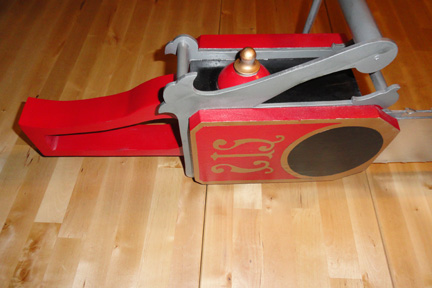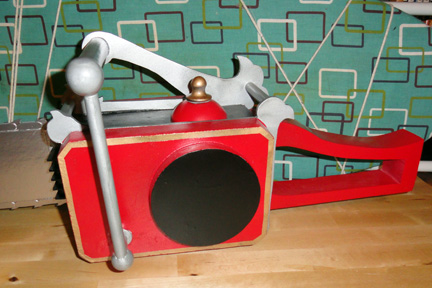 Grell Chainsaw (SOLID) : $XX
---
Our chainsaw us built to best represent Grell's chainsaw scythe from the Kuroshitsuji (aka Black Bulter) anime. The overall prop is a light weight by weighing in around 8lbs.

The chainsaw's blade is roughly 20in long just by itself giving the prop an overall length 32in.

The handles are all properly interlocked with hand molded balls at the corners. The large handle at the back is a solid wood handle that is fastened to the prop's body for a sturdy construction.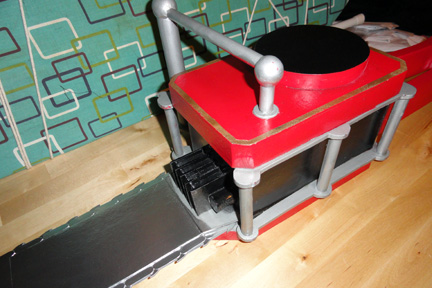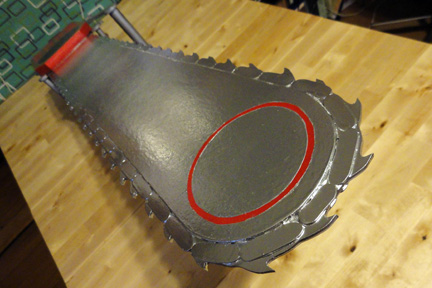 Close-Up Views
---
You can see the detail added to the bottom to best match the framework seen in the anime. Same goes for the proportionate heat sink at the base of the chainsaw's blade.

The blade's teeth are accurate to the anime which are drawn backgrounds to typical real-life chainsaws. The teeth are set inside a ridge made in the blade and many... and I mean MANY little connectors are glued overtop to give the illusion of an actual chainsaw blade's links. (that results in us hand cutting 90 eclipses and hand gluing each piece to the prop)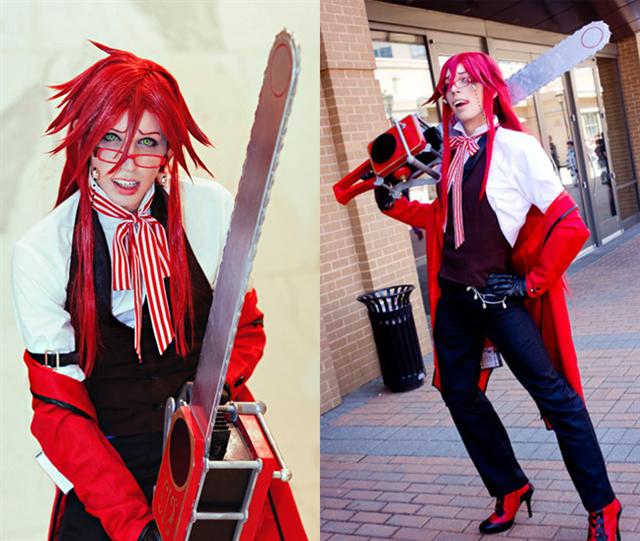 Action Shot
---
(Pictured with owner Maxieyi
)
If you found yourself at Anime Boston 2011 you may have run into this wonderful cosplayer.