Vash the Stampede's Revolver

Defend yourself against rabid tumbleweeds and fangirls with your own personal revolver!
Vash's Revolver with moving parts!
---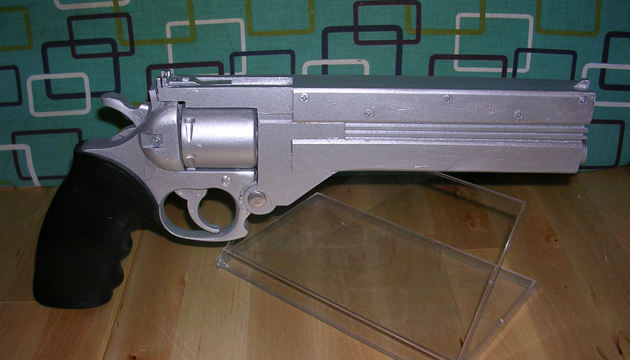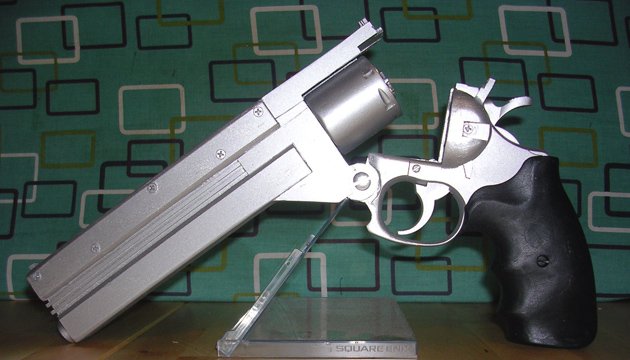 Vash's Revolver Replica: $250 (Action Lovers)
$150 (Solid Version)

---
GothX loved the Revolver Replica so much that he wanted to keep it for himself!!!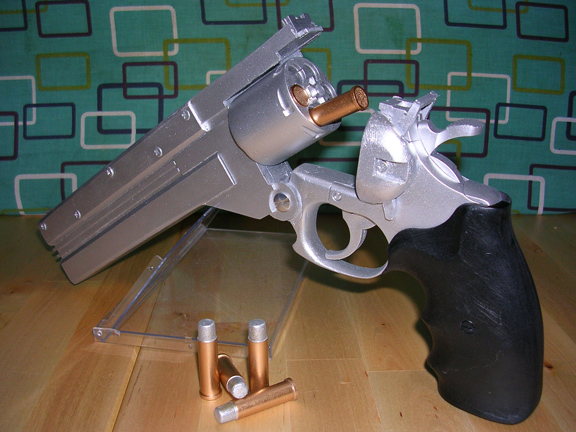 Open View with Bullets
---
The revolver replica was made to open at the hinge underneath just like in the series.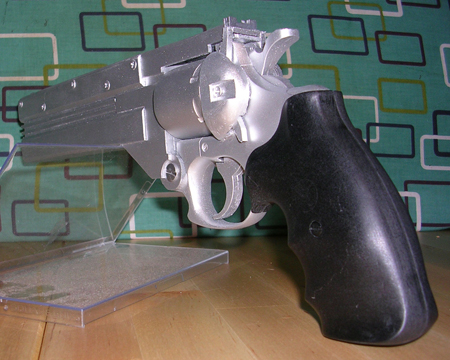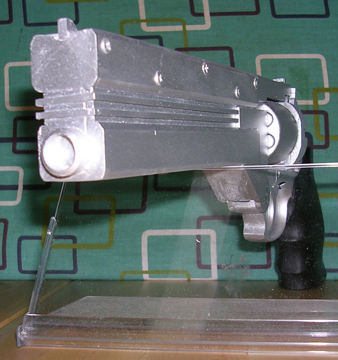 Front and Back Angled Views
---
Details include:
Real screws used in the upper barrel instead of modeled/ shaped plastic
Nice fluting along the middle of the barrel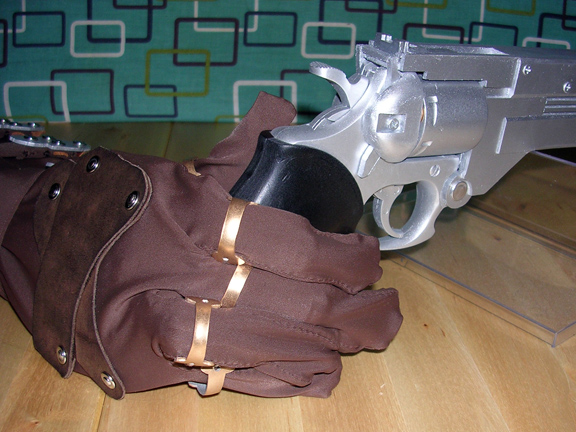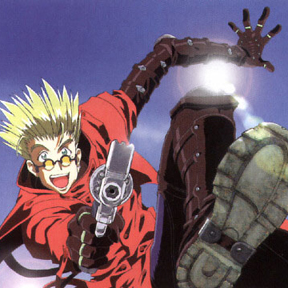 Gloves paired with Revolver Replica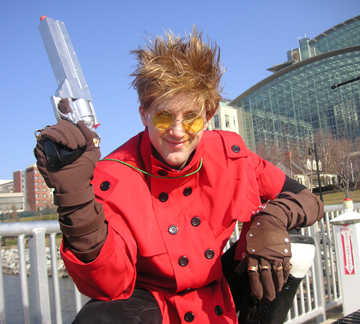 Action Shots (featuring the solid version)
---
It seems Vash is happy after eating some doughnuts (see action shot in the gloves page)
"The revolver replica is amazing. Very impressive work. Thank you very much."  -JSC