The golden hoops/ semi-rings are cut from ABS plastic, heat shaped, painted, and drilled. Each piece is hand stitched to the fingers.
We even included the little 'nibs' at each of the hoops' ends.
On the back of each hand, is a piece of REAL leather that is adhered and then riveted to the gloves.
(this is REAL leather so the gloves are to be spot cleaned or hand washed)

Strap Details: (new feature)

---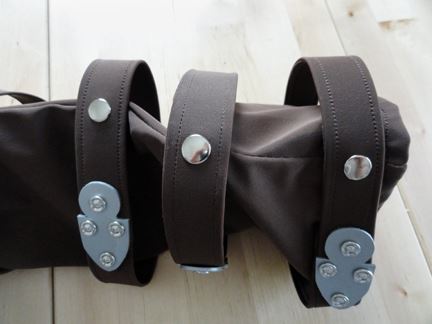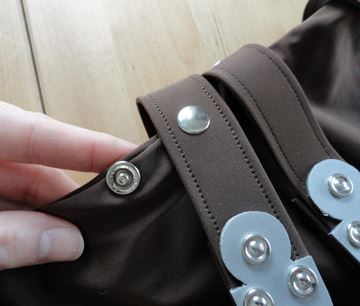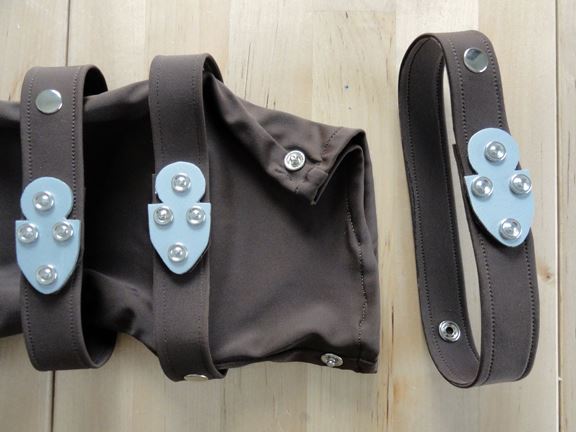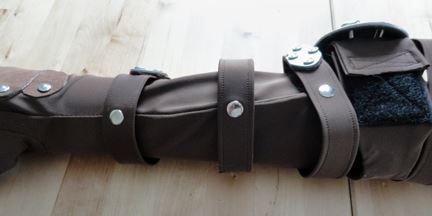 ---
With the newest version of our Vash gloves, I used snaps for each arm strap.

This gives the straps a non-flat appearance; previously the straps were hand stitched at (2) sides which 'flatten' the straps.

PLUS the snaps add a little bit more detail and breaks up all the brown. In the manga, Vash does have more details similar to the snaps so this new feature acts as a nice blending between the anime and manga versions of Vash's gloves.
Elbow 'Pad' Straps Details: (updated feature)

---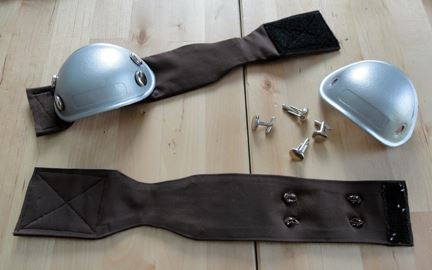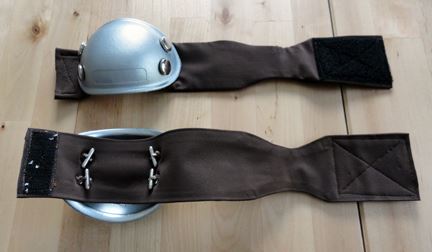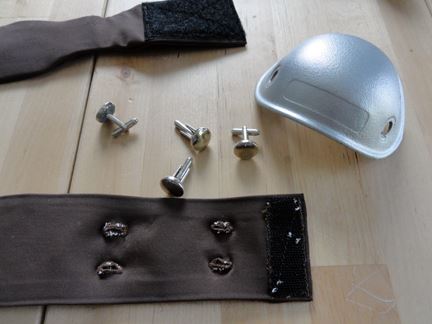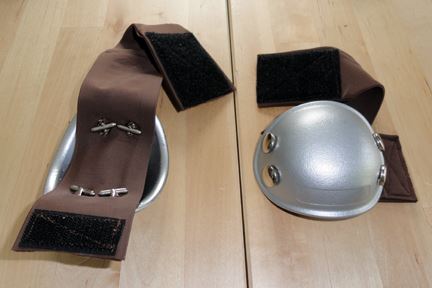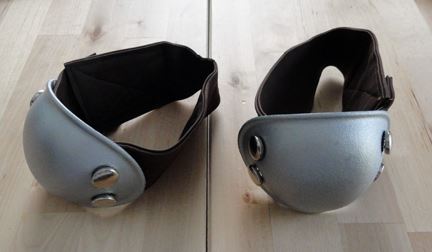 ---
The elbow 'pads' are made using plastic forms that are painted silver. These 'pads' are then attached to an adjustable strap. This updated version uses a cufflink style of attachment verses the previous hand stitched method.

With the newest version of our Vash gloves, I updated the the elbow straps. The strap pattern is slightly tuned to have a 'cut in' so that the strap will rest more comfortably on your arm, especially when the wearer bends their arm.

I also changed the velcro layout slightly so the straps still allow some adjustment to tighten or loosen the straps.



Old (original version)  ~ VS ~ New (version 2):

---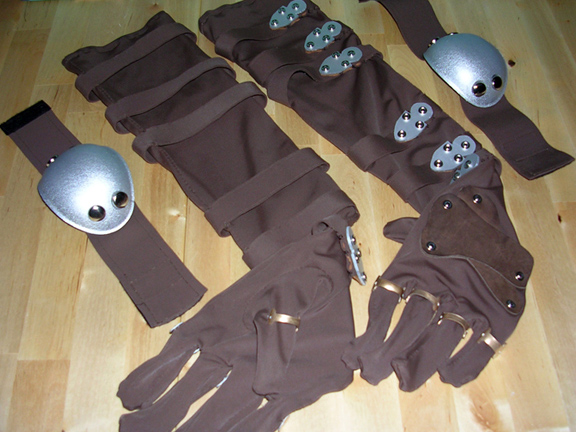 OLD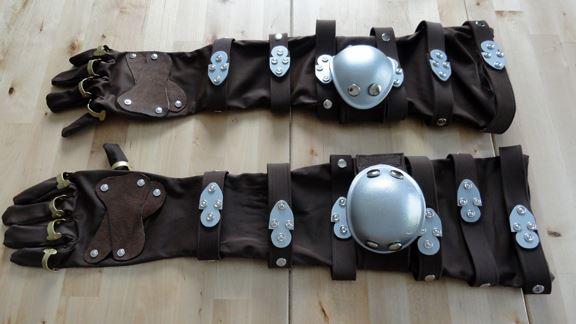 NEW
---
I think the newer version wins!