Kamina from Gurren Lagann
Be all the Man you can be!!!

---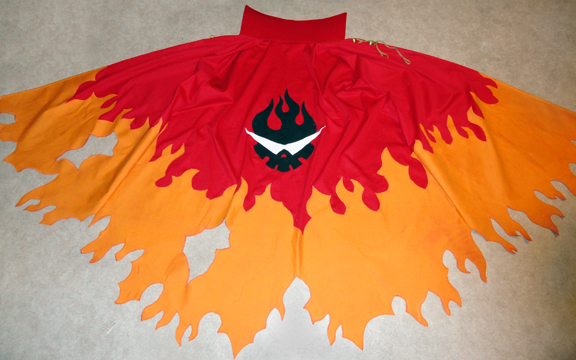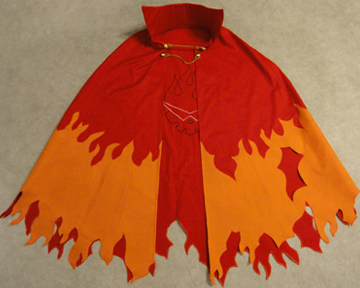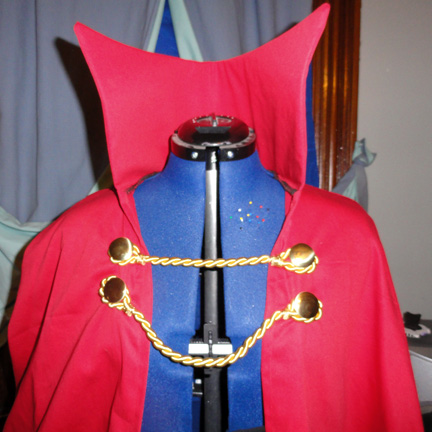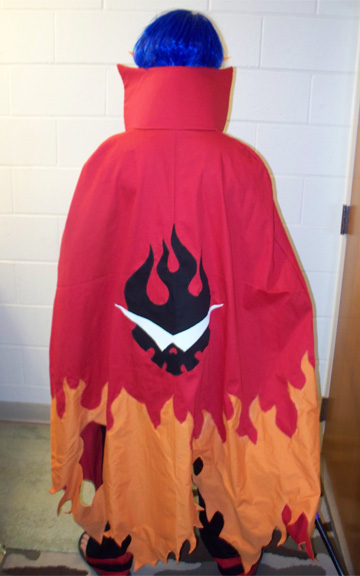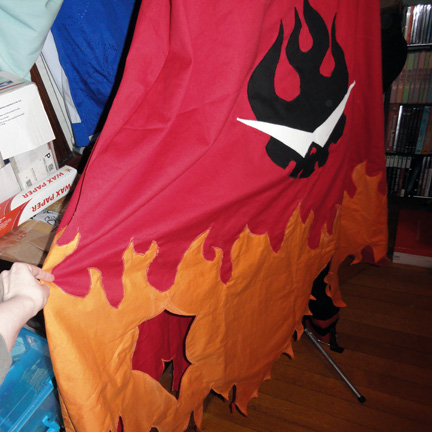 Kamina Cape : $175
---
A durable cotton twill fabric was used to create Kamina's cape. The orange flames are made by attaching fabric on top of the red cape. (This was done so that you cannot see the flames on the cape's interior which was typical in the anime.) Matching thread was sewn via a satin stitch along the edges to create a clean edge and to better the flames. This method also helps prevent fraying along the cape's cut/ torn edges. As requested, I even added a 'torn' hole. Similar black cotton was used on the back for the flaming skull head with matte vinyl for the sunglasses as a stylish finish.

The cape sits nicely on the wearer's shoulders so that you don't have to worry with the cape constantly sliding off. The collar stands tall with strong interfacing and the golden rope has hoops at both ends so you can unbutton the rope from the gold buttons. The buttons are reinforced to be ready for the extra wear and tear.

You can see what the inside of the cape looks below in the detail images.

See the 'Action Shots' below for more views of the cape as well as the general cosplay complete with our matching katana.
Kamina's Cape Inside Details
---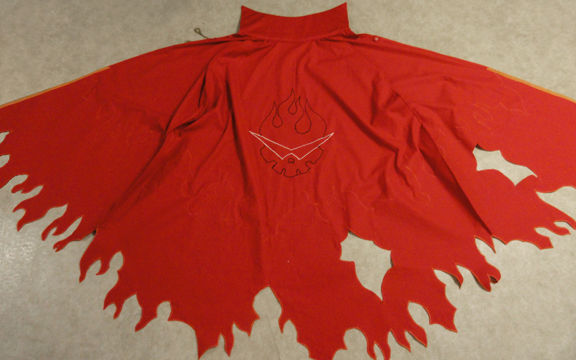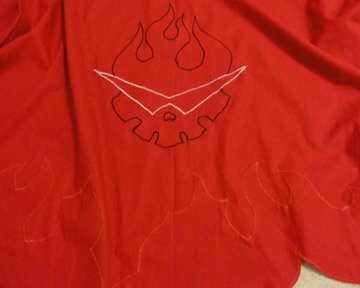 ---
These detail views let you see what the inside of the cape will look like. I actually mix thread colors so that theunderside is in a close matching red while the flame side is a close mathcing orange thread. This way, you will only see the faint outline of the flames from the inside of the cape.
Meanwhile, the flame face and sunglasses are stitched with the same threads front and back. This is done because when you mix threads you can sometimes see the under lining color and that would not work best with something as strong as black and white.
Kamina's Pants
---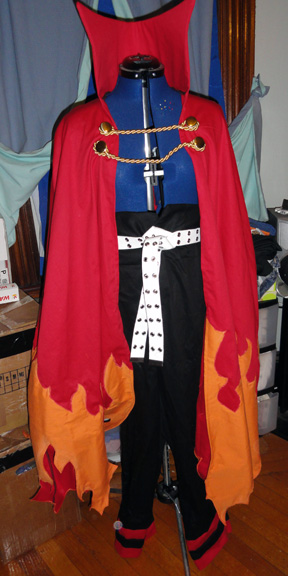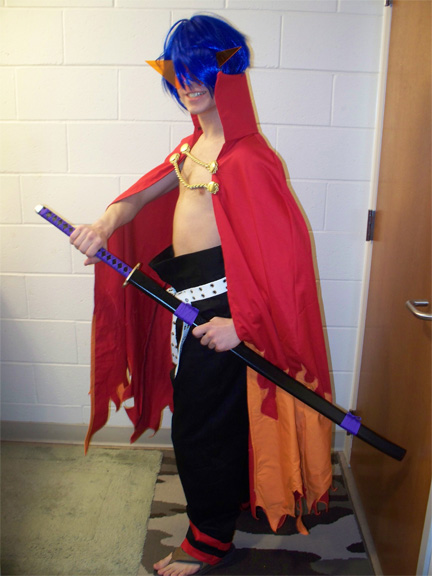 Kamina Pants (Belt NOT Included) : $75
---
Comfortable cotton twill was used to make the black pants with matching red fabric for the hem's red stripes. There are 3 belt loops along the waist to help secure a belt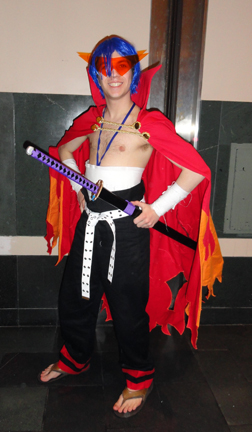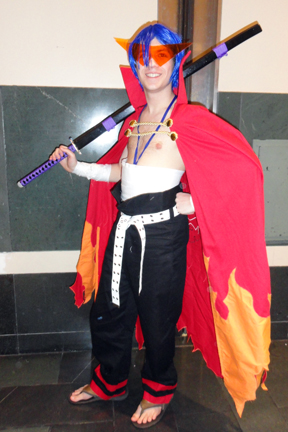 Action Shots
---
A couple of images of the cosplayer in the complete outfit for Kamina. You can see more angles of the cape. notice how the flames are not seen from underneath the cape like in the anime.

Maybe you happened to see this fella over at Anime Boston 2011? He was walking around all weekend enjoying his cosplay.