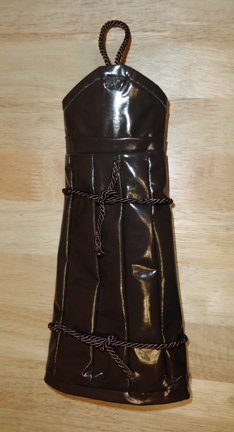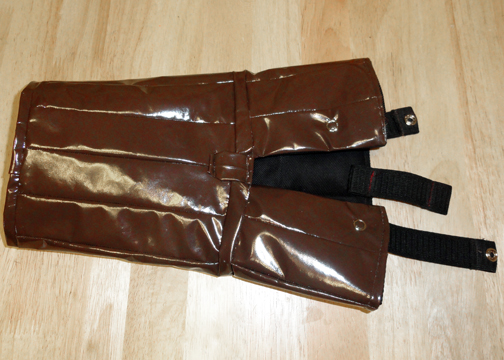 Arm & Shoulder Bands: $XX
---
Both bands are made using a dark brown pleather. I used a layer of cotton twill on the insides so that they are comfortable when worn (who wants to have pleather sticking to your skin and making you sweat?). All the lines are actual seams versus just lines stitched on to make the bands appear that they are made from different pieces.

 

Arm Band: The (2) ropes you see are feed from the back which also act as the bands closure ties.

 

Shoulder Band: the split that you see would be wher eyour arm pit so to allow comfort and unretrained movements.

 

Arm Band: Opening Details
---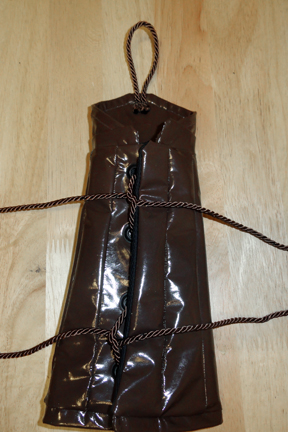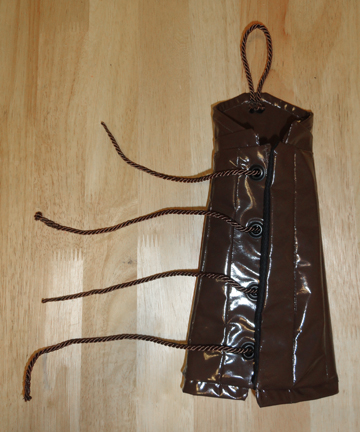 Photo 1: Underside while still tied. The placement also keeps the ties on the front in place.
Photo 2: Underside untied. I did it this way to allow for adjustment if your forearm changes in sizes. The arm band would be fitted for the measurement given but ones arm can swell while keeping active at a con.
Underside, completely open. The (2) ropes would go through the opposite side's gromments. You can see teh black twill fabric in the area that would be directly against ones skin for prolonged comfort.
Shoulder Band: Opening Details
---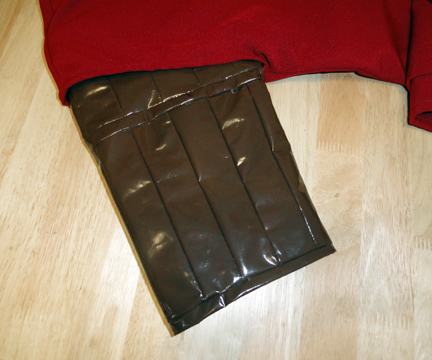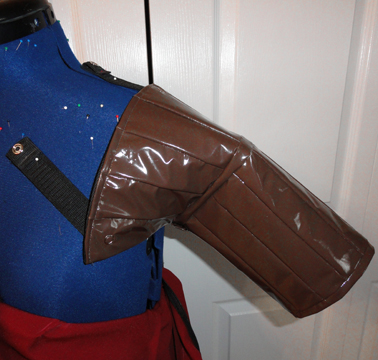 Photo 1: Close-up of the shoulder band when under the tunic
Photo 2: The shoulder band has (3) snap connections that are used for corresponding strapes that then attach to a gun holster like shoulder strap. The gun holster like strap is independent to the tunic so the arm band will be secure to wear and no imped the tunic overtop.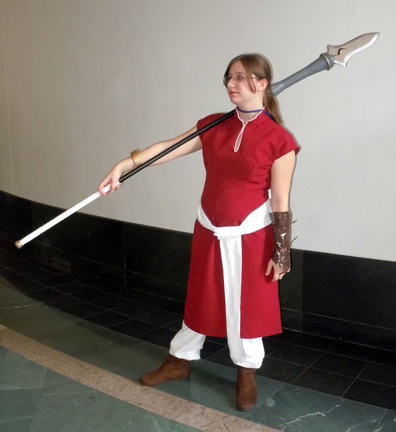 Action Shot
---
You may have seen this Balsa cosplay debuting at Anime Boston 2012. It was well recieved and we were happy she enjoyed her con!