"What a dark red duster you have".....  "All the better to wipe off the blood"
Alucard Duster
---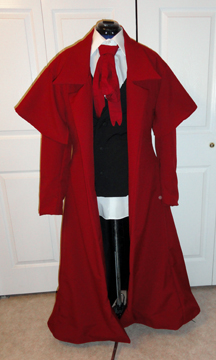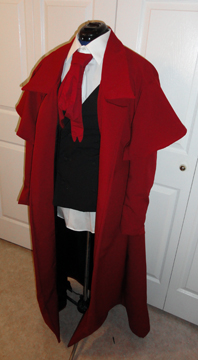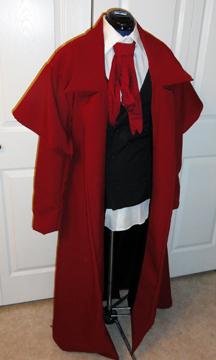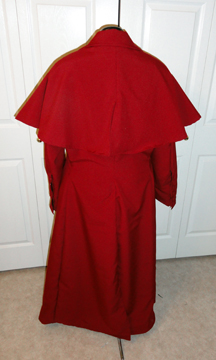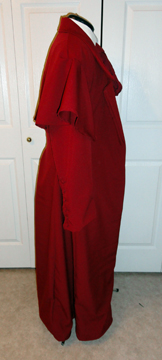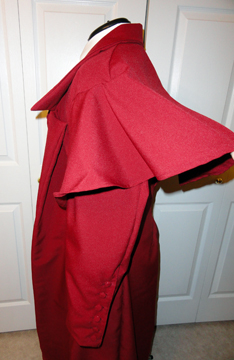 Alucard Duster (only the Duster): $250
---
This was a fun project. I got to improve the duster from making GothX's duster years ago in 2005?

 

This is the OVA varianent where the caplet goes across the back as well as over the sleeves. The duster is tailored a little to the customer's measurements to give the correct appearance of Alucard who's duster does come in at his waist.

 

The jacket is made using a rich red suiting fabric and is lined with a silky black charmeuse fabric for added durability. Of course, you can always request the lining to be red but the black is used because when Alucard opens his coat it's dark.

 

In the back, the split of the duster goes up to about where the customer's hip would be, just like Alucard's duster.
Duster Details:
---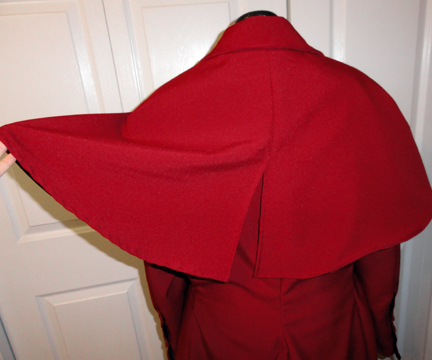 ---
Just like in the OVA, the caplet goes over the sleeves and across the back in a single piece. I also made sure to have the proper split at the back just like the OVA.

 

NOTE: The original TV anime variant does NOT have the caplet going across the back and is ONLY over the sleeves.

 

 

Sleeve Details:
---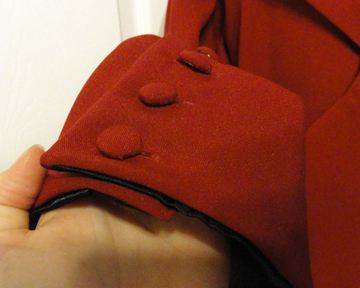 ---
I actually added a panel to the sleeves so that there was an actual overlap instead of just sewing on (6) buttons. I think it gives it a more authentic feel plus it takes away the fakeness of the just sewn-on buttons look.

Pockets!!!!

---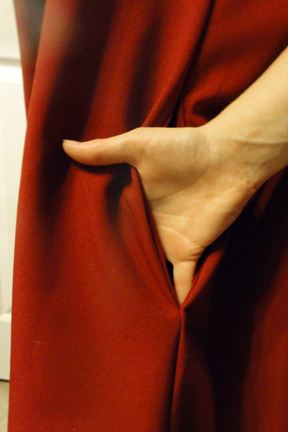 ---
Thanks to the latest commission of the Duster, the request to add pockets was made. So now this wonderful duster will be even better with pockets. The pockets are made with the same outer, suiting fabric so it matches AND the pocket has a reinforcing piece inside so the pocket won't sag or sink deeper once something is placed inside.
Also, the pocket is a nice size, I could easily put one of those Comcast/ Direct TV remotes in the pocket and it wasn't visible (plus the pocket supported it thanks to the interior reinforcement).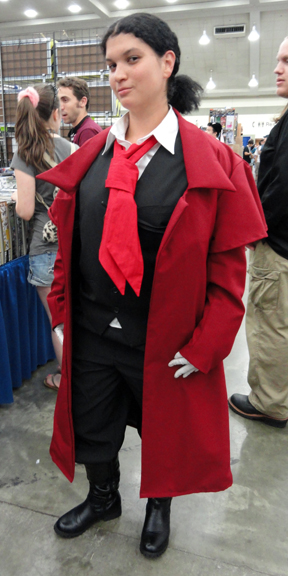 Action Shot .......
---
Taken at Otakon 2012..... it's always fun to surprise someone by walking to them and asking "how's the coat you ordered from us?" >^-^<
Check out the rest of our Alucard related items:
---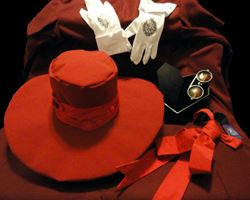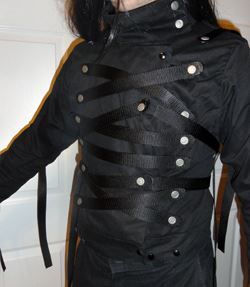 Alucard's Accessories
Alucard Replica Guns
Bondage Alucard (Cotton & Vinyl)