Paladin Alex Anderson Trench (TV)

" Violence is never the right answer unless...... you have a trench like mine!"
Trench
---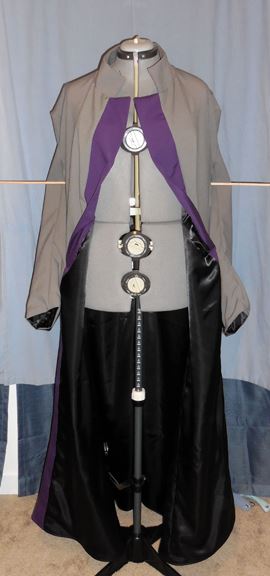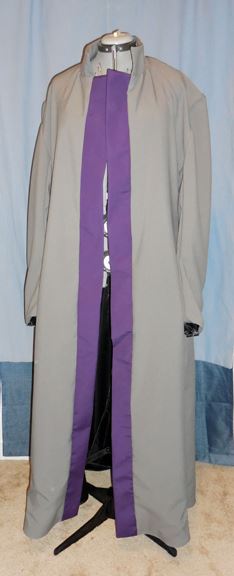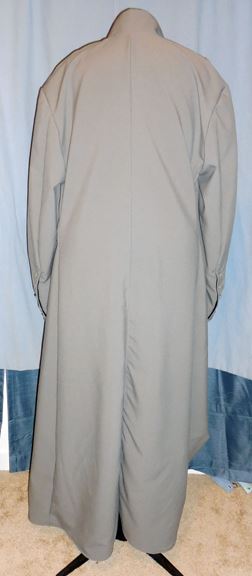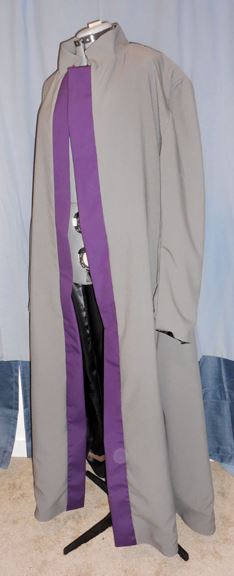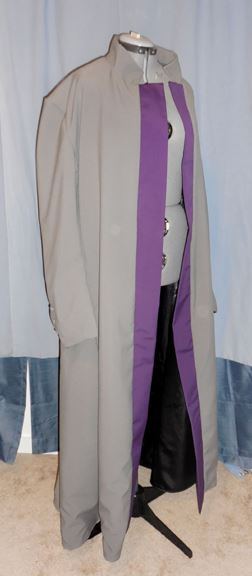 PAA Trench (Original/ TV): $225
---
Our Anderson Trench is made similar to our Alucard Duster. The trench is made using the same suiting type of fabric but just in a grey.

Black charmeuse is used for the lining while a purple cotton fabric is used for the purple trim along the front opening.


 

This is modeled after the original, TV/Anime version of Anderson's Trench. This is the most recognizable style for Anderson. The newer OVA version using a white, almost silvery grey for the trim with an added piping of the same color -instead of- the purple. The lining as well as the inner collar of the OVA trench version is purple. This version can be done for $250 (costs a little extra to cover the cost and work of the added piping).

 

Collar Details:
---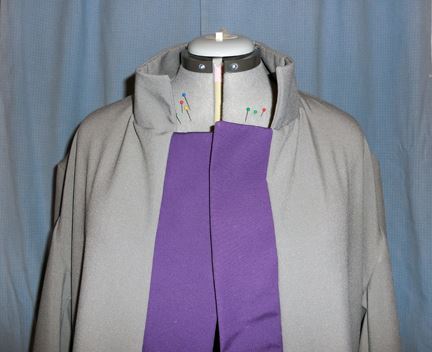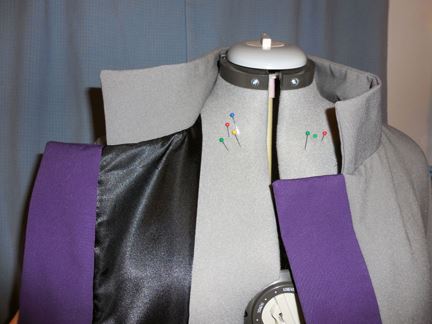 ---
Close up view of the collar and front opening of the trench.
Back Slit Details:
---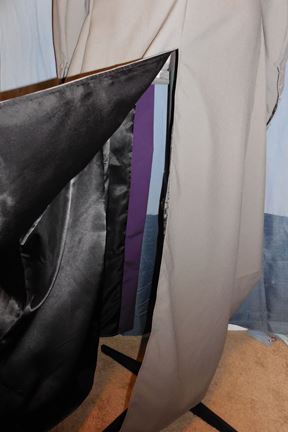 ---
A quick look at the slit in the back. The slit in the back is similar to our Alucard duster which opens near the hips of the wearer. It looks great in a spin!
Sleeve Details:
---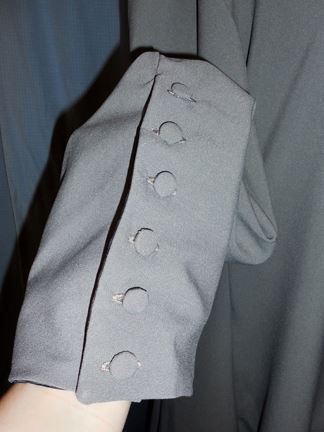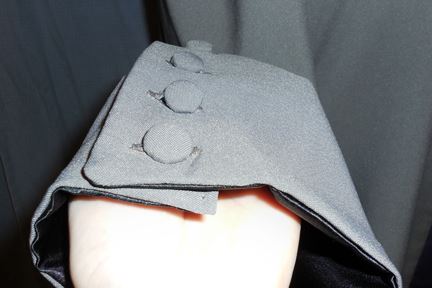 ---
Similar to our Alucard Duster, the Anderson Trench also has matching, fabric covered buttons as well as the overlap for the functioning buttons.
Action Shot .......
---
(coming soon) >^-^<
Debuted at Anime Banzai 2013